Selling your home is a significant undertaking, and it's essential to have a solid plan in place to maximize your property's value and streamline the process. In this guide, we'll walk you through the key steps involved in selling your house in Ephraim, WI, while also highlighting important considerations unique to this fast-moving market.
1. Understand the Ephraim Real Estate Market
Before you embark on your home-selling journey, it's crucial to have a deep understanding of the local real estate market. Ephraim, known for its historic charm, stunning waterfront views, and vibrant community, has its own dynamics that impact property values. Research recent sales, market trends, and the average time properties spend on the market to determine the best time to list your home.

To gain a competitive edge, consider working with a local real estate agent, like Diane Taillon from Arbor Crowne Properties, who specializes in Ephraim. She can provide valuable insights, such as pricing strategies, market conditions, and the unique selling points of your property.
2. Set the Right Price
One of the most critical decisions you'll make as a seller is setting the right asking price for your Ephraim home. Overpricing can deter potential buyers, while underpricing may lead to missed opportunities. Your real estate agent can help you conduct a comparative market analysis (CMA) to determine a fair and competitive price for your property. Factors that influence pricing include location, property size, condition, and recent sales of similar homes in Ephraim. The time of year you choose to sell can also have an effect on the listing price.
3. Prepare Your Home for Sale
First impressions matter, especially in the real estate world. To attract buyers and secure a higher selling price, you'll need to make your home as appealing as possible. Start by decluttering, depersonalizing, and deep cleaning every inch of your property. Consider investing in minor repairs and updates to address any visible issues.

Ephraim's unique charm lies in its historic homes and cozy cottages. Embrace this aesthetic and play up your property's distinctive features. Professional staging can also make your home more attractive to potential buyers.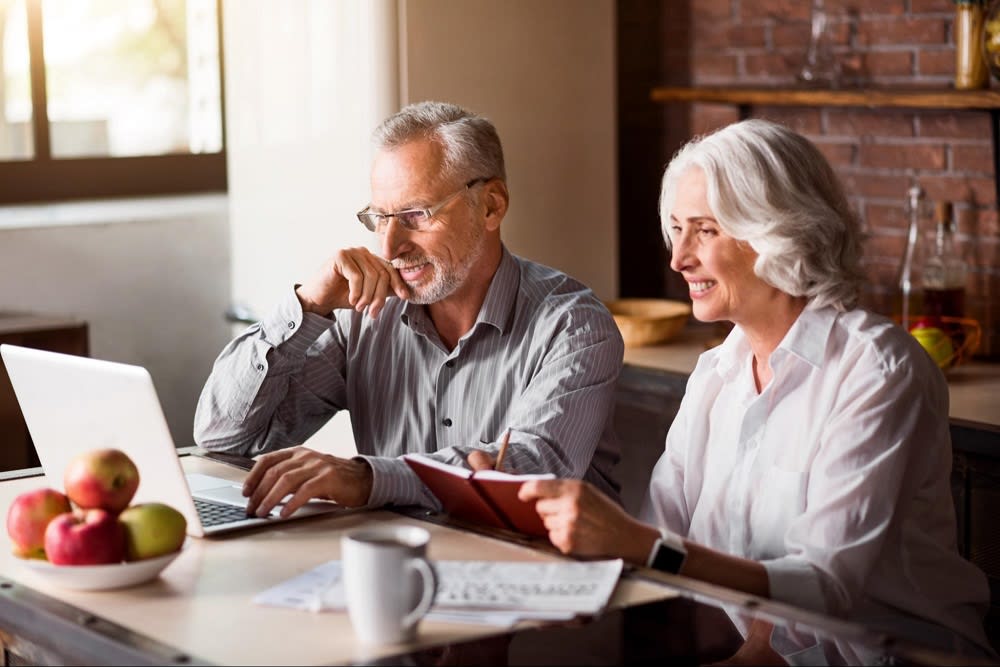 4. Market Your Property Effectively
Marketing plays a significant role in the success of your home sale. To reach a broad audience of potential buyers, employ a multi-channel marketing strategy. This includes high-quality photography, engaging property descriptions, and online listings on popular real estate platforms.

Don't underestimate the power of digital marketing and social media. Showcase your Ephraim home's unique appeal through visually appealing content and engage with potential buyers online. Your real estate agent can help create a compelling marketing plan tailored to your property's strengths.
5. Work with a Local Real Estate Agent
Partnering with an experienced local real estate agent like Diane Taillon can be a game-changer when selling your home in Ephraim. They bring in-depth knowledge of the community, market trends, and a network of potential buyers. Your agent will handle negotiations, paperwork, and guide you through the entire selling process, making it less stressful for you.

Consider collaborating with Arbor Crowne Properties, a trusted real estate agency specializing in Ephraim and Door County. Their expertise and personalized service can help you achieve your selling goals efficiently.
6. Be Transparent and Flexible
Open communication and flexibility are key to a successful home sale. Be transparent about the condition of your property and any potential issues. Buyers appreciate honesty, and it can lead to smoother negotiations. Also, be prepared to accommodate showings and be flexible with your schedule to accommodate potential buyers' needs.
7. Negotiate Wisely
When offers start rolling in, it's time to negotiate. Your real estate agent will act as your advocate, helping you evaluate offers, negotiate terms, and navigate counteroffers. Remember that the goal is to find a mutually beneficial agreement that satisfies both parties.
8. Navigate the Inspection and Closing Process
Once you've accepted an offer, the buyer will typically conduct inspections to ensure the property is in the promised condition. Be prepared to address any issues that arise during this phase. Your real estate agent will guide you through this process, ensuring that everything goes smoothly.

Closing day is when ownership of the property officially transfers to the buyer. It involves signing numerous documents, and your real estate agent and attorney will play essential roles in facilitating this process.
9. Explore Financing Options for Buyers
In Ephraim's real estate market, you may encounter buyers seeking financing options. Familiarize yourself with various mortgage types and their requirements. Understanding the financing process can help you work with buyers and make the transaction smoother.
10. Finalize the Sale
Congratulations! You've successfully navigated the home-selling process in Ephraim. Now it's time to finalize the sale, transfer ownership, and hand over the keys to the new owner. Ensure that all necessary documents are in order, and be prepared for any last-minute details that may arise.
Ready to sell?
Selling your house in Ephraim, WI, can be a rewarding experience when you have the right guidance and resources at your disposal. By understanding the local real estate market, setting the right price, preparing your home for sale, and working with a trusted real estate agent like Arbor Crowne Properties, you can maximize your chances of a successful sale. If you're ready to start the process or have any questions, don't hesitate to contact Diane Taillon of
Arbor Crowne Properties
for personalized assistance in selling your Ephraim property.